My Workbench Build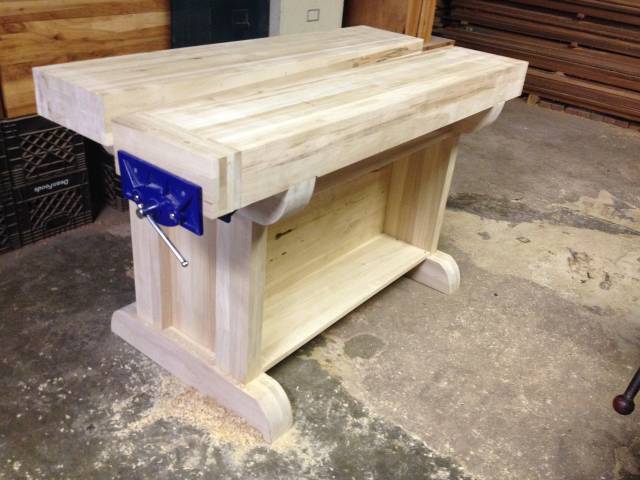 Some of you here already know from elsewhere.
I just thought I'd start off by posting my current progress on my current project.
After a few years in woodworking, I am finally building a work bench. It is made of what material I had plenty of on hand, cottonwood. When I'm done I plan on staining it and putting some kind of finish on it. I still have quite a few things to do before getting to that though.
Update 4/9/14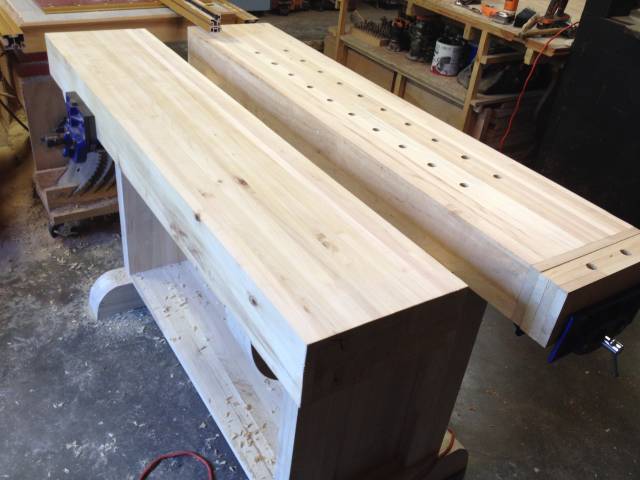 I bored the dog holes yesterday. I'm moving slow today and have only gotten the small vice mounted. Those twenty three quarter inch holes through five inches if wood yesterday whipped my butt.
Update 4/11/14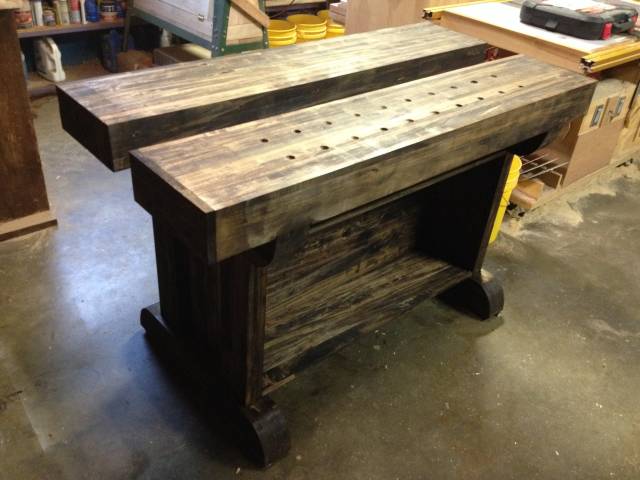 It took almost three quarts of stain yesterday to stain the bench the color I wanted. I forgot how much edge and end grain can soak the stuff up.
I stained it with minwax dark walnut stain. Next I am giving it a bath in boiled linseed oil (BLO).
Update 4/14/14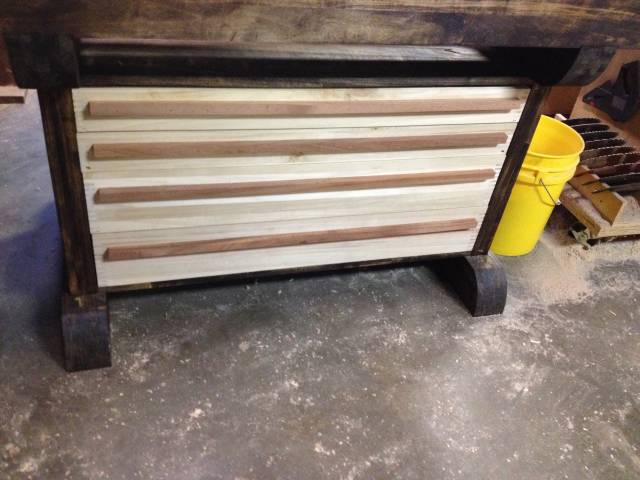 Here are the drawers done on one side. I decided to leave the drawers light colored for a contrast to the bench. Then I added sapelle strip handles for a dark contrast to the drawers. I will finish these with BLO after I finish building all the drawers for the other side.
Update 4/16/14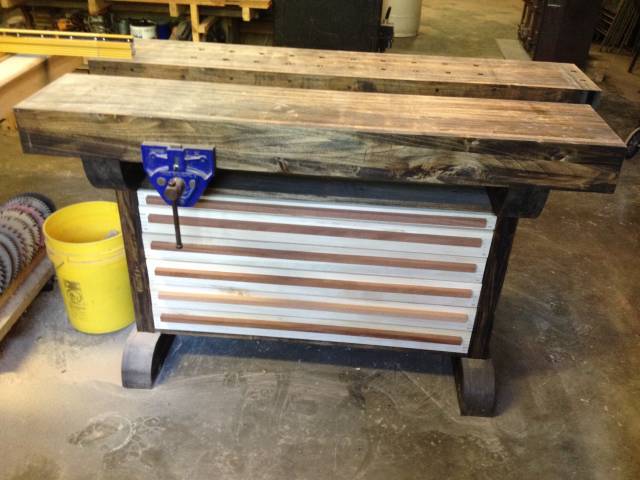 I've got all the drawers done on the other side of the bench now.
I need to put finish on all the drawers.
-- Anything worth doing is worth overdoing.
78 Replies