Drilling Spheres
A friend gave me a bag of billiard balls. I figured I'd make some coat racks out of them.
Holding them to drill holes to insert dowels can be a challenge. However, a piece of plywood I use under material I'm drilling was sitting on the drill press table and a hole about the right size to hold a ball. Another piece of ply was near it for the next drill job, if I needed a clean backer. Of course, the first piece, with a hole, held the ball, and the other allowed me to position my Jorgensen clamp to clamp the ball.
A quick twist or two and I was ready to ruin billiard balls, and gain a coat rack.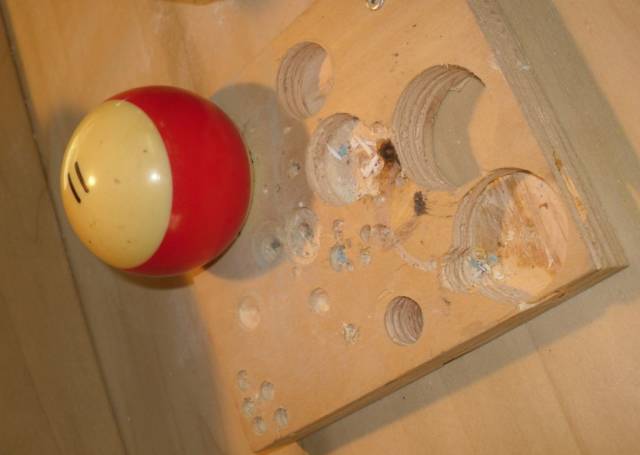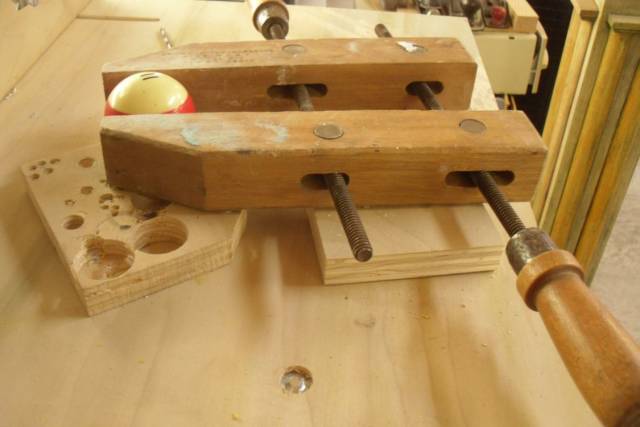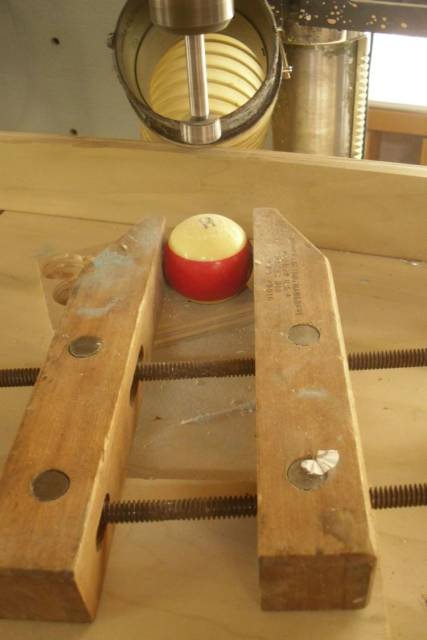 9 Replies