Fast Jig for Glueing and Drilling Dowels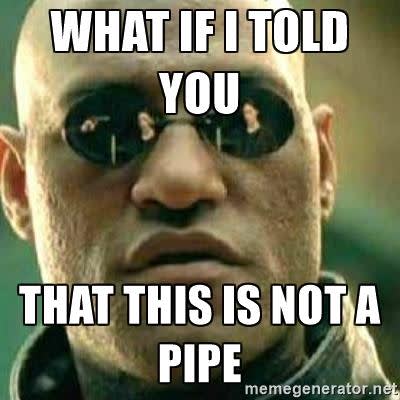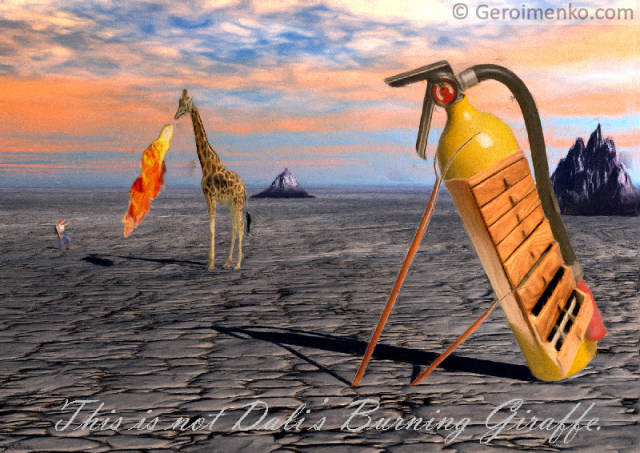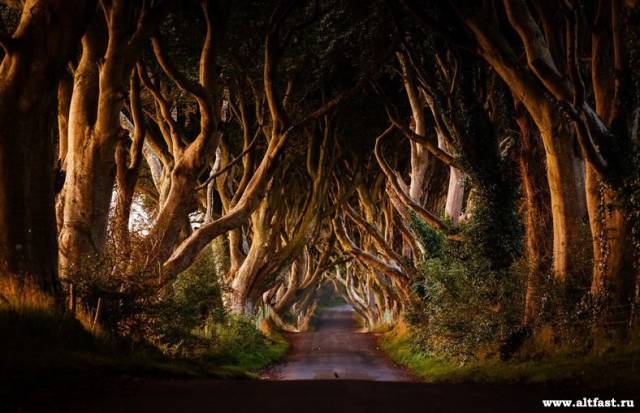 It's just a jig . About a foot long …….made from a Poplar 1×2 .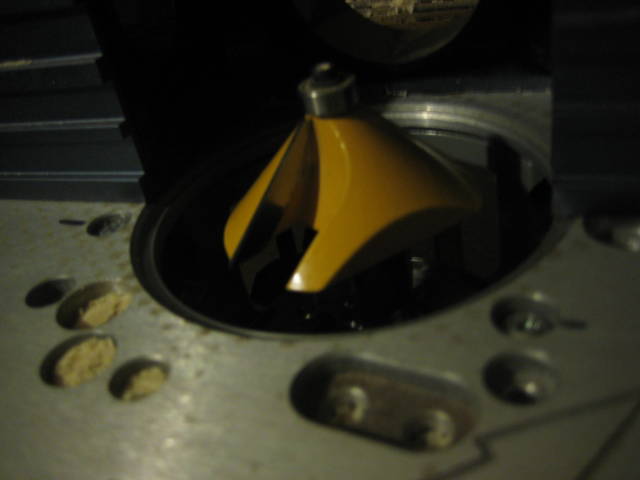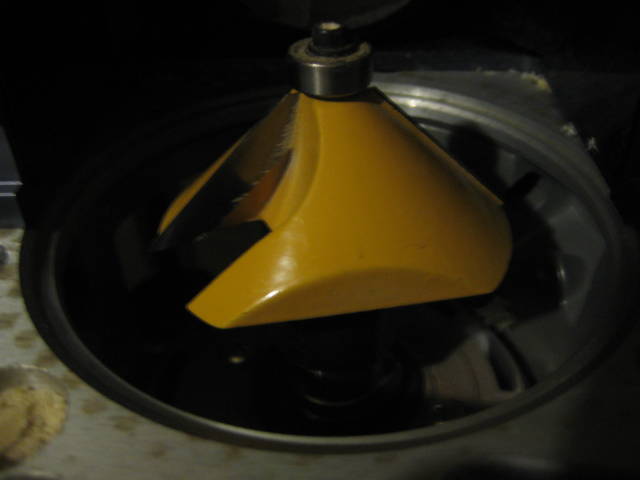 I have installed a 45 degree chamfer bit in the router .
This bit has a chamfer measuring a full 1 inch depth of cut.
I used the max depth and routed the 1×2 poplar in two passes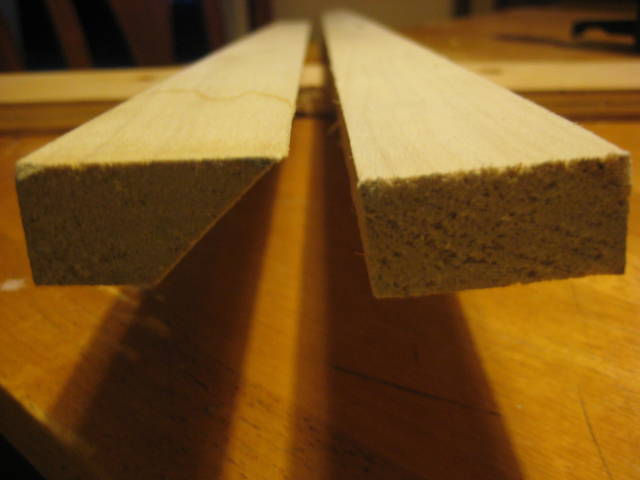 The resulting piece now has the following dimension of,
1 1/2 x 1 x 3/4 x 3/4 .
I had a defect in the middle of the chamfer cut . Thankfully it was
towards the middle and I could cut it out, since it is a two piece
jig.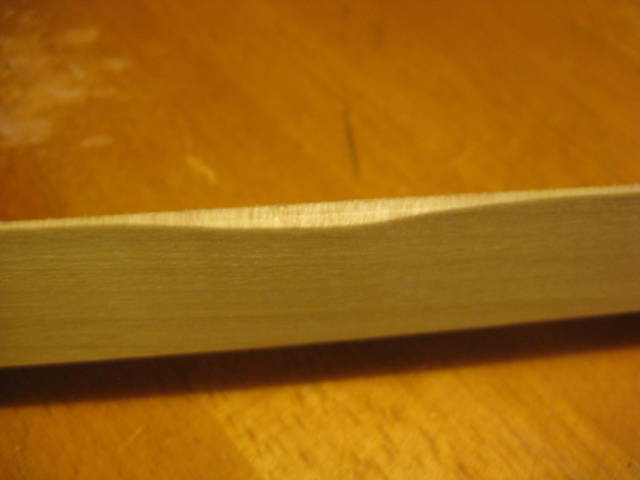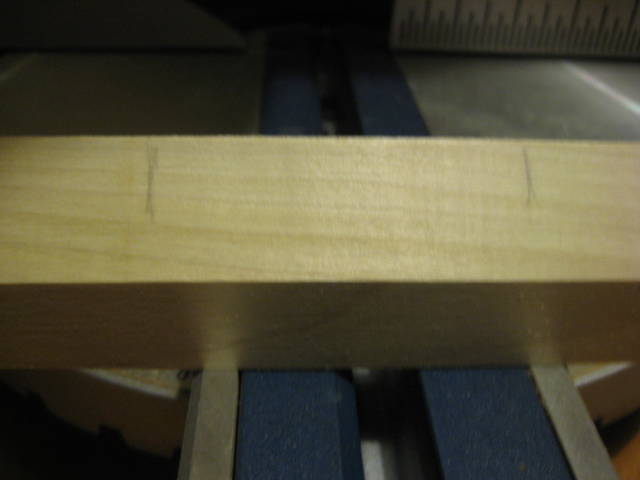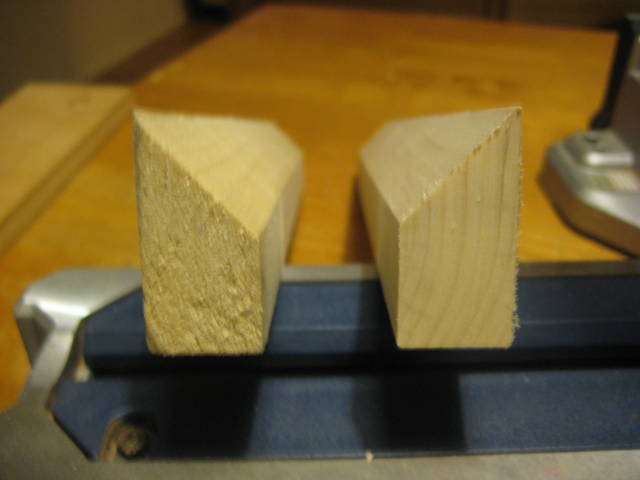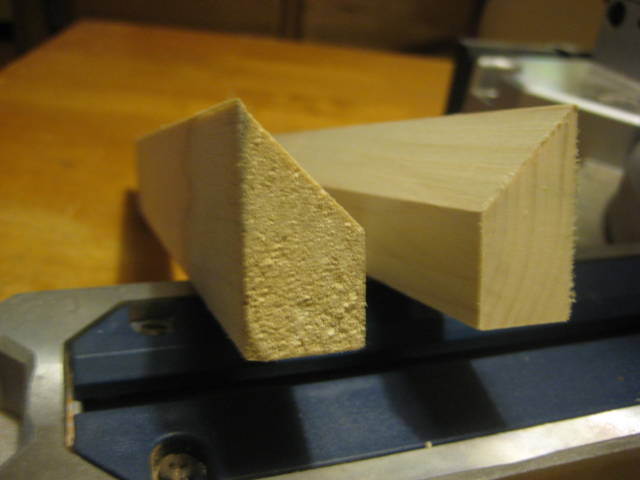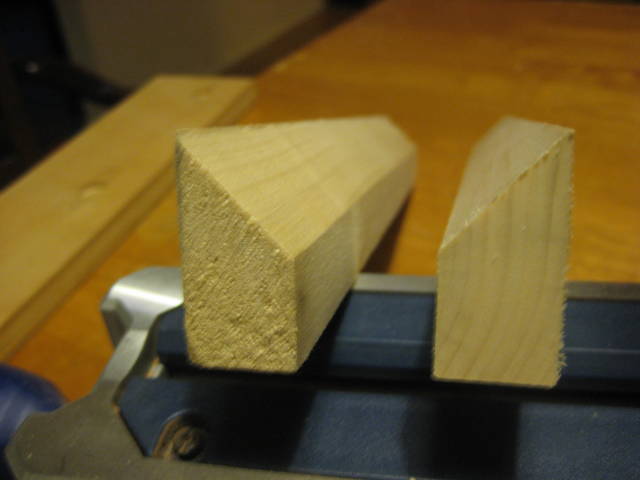 With the chamfers pointing Up and towards each other , glue the
two pieces together.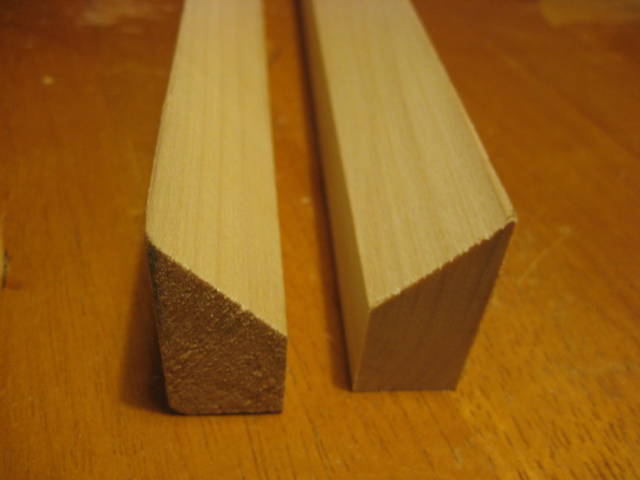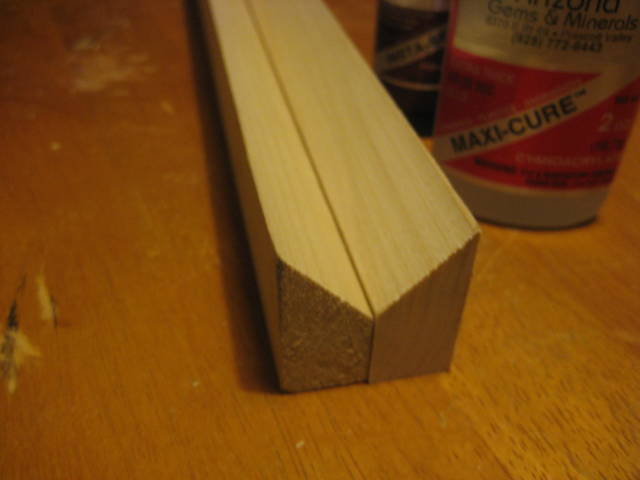 Remembering that the dowel and the jig have very minute deflections,
the more accuracy …..the better . This came out in acceptable tolerences .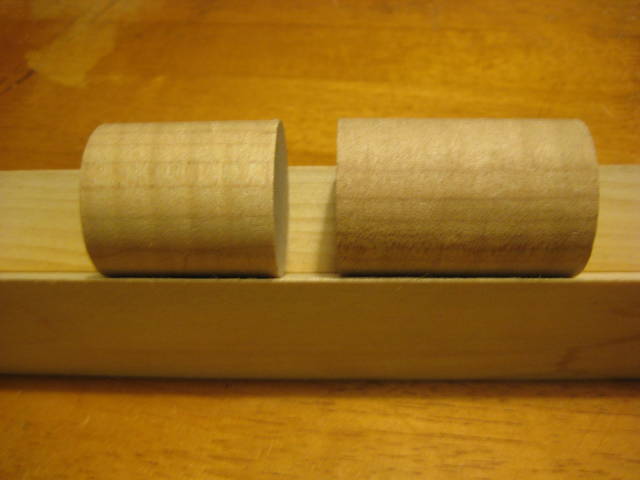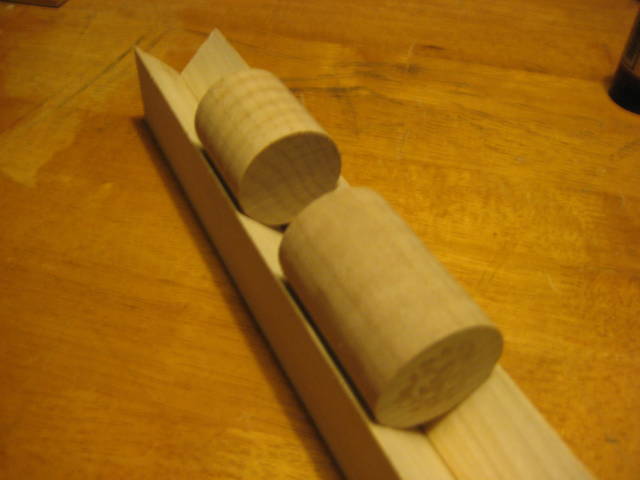 *It fits well into a 3 inch vice for drilling on a drill press .
*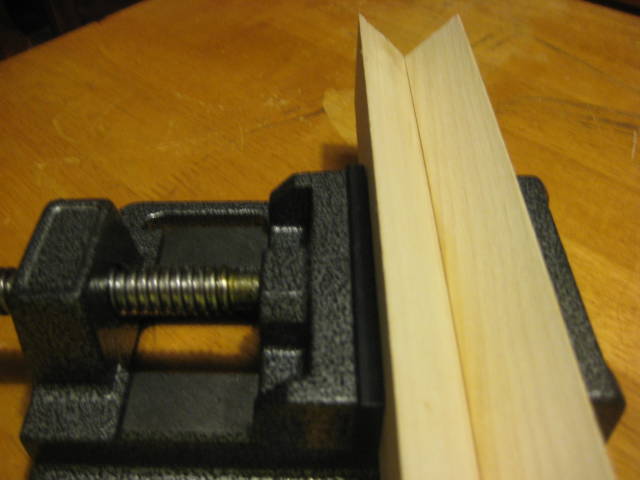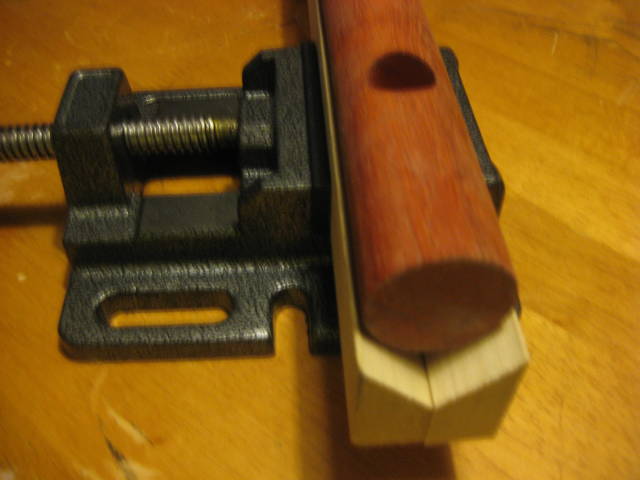 12 minutes later……As we say in the Bakery business ………..that's a wrap .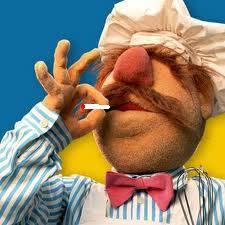 note: You can set a square where the two sections
join ( the seem ) and find and mark the center point
of various size dowels .
2 Replies